Books | Apr 21, 2020
Tom Fletcher book included in Michelle Obama's Read-Along series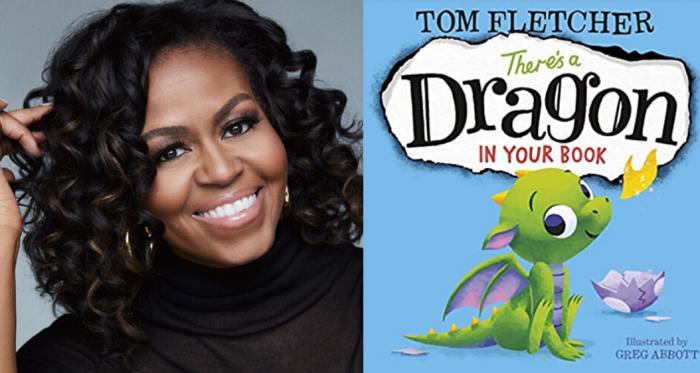 Tom Fletcher's 'There's A Dragon In Your Book' is one of the four brilliant books chosen to be read by Michelle Obama in a new online initiative to promote literacy during the Covid-19 pandemic.
The former First Lady is teaming up with PBS KIDS and Penguin Random House on their new 'Read Together, Be Together' literacy initiative which will also include literacy activities, tips and resources for each of the books featured on 'Monday with Michelle Obama'.
Michelle Obama said in a statement, "As a little kid, I loved to read aloud. And when I became a parent, I found such joy in sharing the magic of storytelling with my own children - and then later, as First Lady, with kids everywhere. At this time when so many families are under so much stress, I'm excited to give kids a chance to practice their reading and hear some wonderful stories (and to give parents and caretakers a much-need break)."
Tom Fletcher is one of the UK's bestselling authors for children and 'There's A Dragon In Your Book' won a 2019 Children's Choice Award Honor.

Michelle will read Tom's fantastic book on Monday 27th April at 12pm EST / 4pm GMT. Go to @PBSKIDS or @PenguinRandomHouse on Facebook to watch live.