Theatre, Film and TV | Sep 2, 2011
Autumn Television Worth Staying In For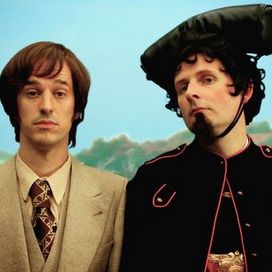 With autumn just around the corner there's a host of great television that you'll want to stay in for.
Strike Back: Project Dawn continues on Sky1 (Sunday 9pm). This high octane drama, starring Sullivan Stapleton, Philip Winchester and Amanda Mealing, follows a secret section of MI6 as they try and rescue a kidnapped colleague and prevent a Pakistani terrorist from implementing Project Dawn. Tony Saint is series writer and episodes 5 and 6 have been directed by Alex Holmes.
Fun Police, a comedy showcase pilot for Channel 4, about a small town Health and Safety team, has been directed by Richard Boden and will be showing on Channel 4 on 16th September.
Fresh Meat, the new comedy series from Sam Bain and Jesse Armstrong, follows a group of students during fresher's week as they teeter on the brink of adulthood. Tony Roche, Rose Heiney and Keith Akushie have all written for the series and Annie Griffin has directed episodes 5 and 6. Fresh Meat is due to transmit in September on Channel 4.
An Idiot Abroad, returns to Sky1 this September for a second series with Karl Pilkington set the task of completing a list of 'Things to Do Before You Die' by Ricky Gervais and Stephen Merchant. Krish Majumdar returns to direct the second series of this hit show, which received Sky1's highest ever ratings.
Holy Flying Circus, Tony Roche's fantastical reimagining of the controversial release of Monty Python's Life of Brian that culminated in the infamous live television debate with the Bishop of Southwark and Malcolm Muggeridge, is due to air this autumn on BBC4.
Spy, created and written by Simeon Goulden, follows a single father (Darren Boyd) as he tries to win the respect of his precocious nine year-old son by quitting his job, but is then accidentally recruited by MI5. Spy will show on Friday 14th October at 8:30pm on Sky1 and Sky 1 HD
This Is Jinsy, a surreal new comedy set on an island populated by bizarre locals, has been directed by Matt Lipsey, and will air on Monday 19th September at 10:10pm on Sky Atlantic.
Eggbox, a new BBC3 comedy pilot written by Mark Catley and directed by Jamie Thraves is set on a teenage cancer ward. Eggbox was co-written with Tom Bidwell, who wrote the Oscar-nominated short Wish 143 (directed by Ian Barnes). Transmission date tbc.
Nele Hecht and Henry Darke will both have their short films shown as part of the Coming Up strand on Channel 4. Nele's film Geronimo is on Tuesday 6th September at 11.05 and follows a father and son trying to save their haulage firm. Hooked is a dark comedy focussing on a mother and daughter forced to confront their obsessive behaviour and will be screened on Monday 12th September at 11.10pm