Theatre, Film and TV | Apr 23, 2015
John Morton's W1A returns to BBC2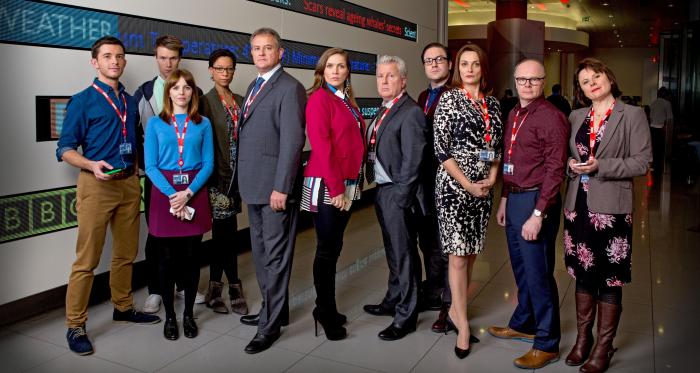 John Morton's hit comedy series W1A returns for a second series on BBC2 with a 1-hour special.
After heading up the Olympic Deliverance Commission in Twenty-Twelve, Ian Fletcher (played by Hugh Bonneville) moved over to the BBC to take up the spurious position of Head of Values.
The new series returns to New Broadcasting where Ian and his team have to deal with a convoluted rebranding of the BBC and fortuitously, a storyline regarding the controversial Jeremy Clarkson.
John Morton created the cult hit Twenty-Twelve in the run up to the Olympic games which proved unexpectedly accurate as life imitated art. John then went on to win the BAFTA for Best Sitcom for the series.
Writing about the first series of W1A, Mark Mason said in the Spectator "John Morton is beyond great"
The second series of W1A starts on BBC2 at 9pm on 23rd April.