Theatre, Film and TV | Sep 18, 2017
W1A Series 3 starts on BBC2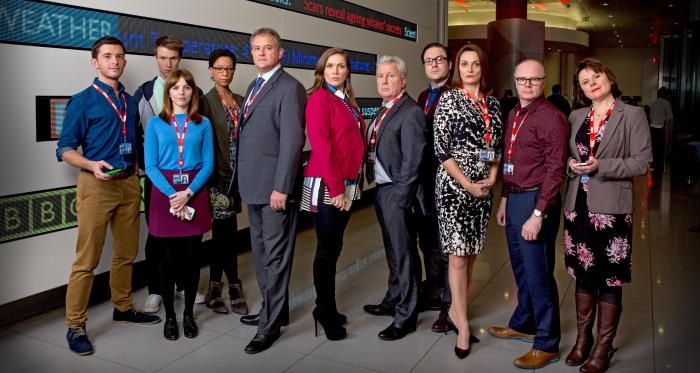 W1A returns tonight for its third series on BBC2 written and directed by John Morton.
The show is the sequel to Twenty Twelve. It follows Ian Fletcher as he faces more challenges and chaos in his role as Head of Values at the BBC, starring Hugh Bonneville and Monica Dolan.
John is a writer and director for TV. He has written and directed Twenty Twelve and W1A, both of which are Bafta award winning cult hits and previously created People Like Us for BBC Radio 4 and BBC2.
Series three also features Emma Sidi as Zoe, Ben Batt as Ryan Chelford and Laura Checkly as Paramedic.
W1A returns to BBC2 at 10pm on Monday 18th September.