Translation Rights | Nov 12, 2014
The National Book Awards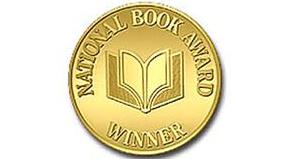 Age of Ambition by Evan Osnos has made the nonfiction longlist of the National Book Awards, whilst All the Light We Cannot See, by Anthony Doerr has been shortlisted for the fiction prize.

Evan Osnos is a staff writer for The New Yorker who covers politics and foreign affairs. He is also a contributor to This American Life and Frontline. Prior to The New Yorker, he worked as the Beijing bureau chief of the Chicago Tribune, where he contributed to a series that won the 2008 Pulitzer Prize for investigative reporting. He has received the Asia Society's Osborn Elliott Prize for Excellence in Journalism on Asia, the Livingston Award for Young Journalists, and a Mirror Award for profile writing.

Anthony Doerr was awarded the 2010 Story Prize for Memory Wall. His other books include The Shell Collector, About Grace, and Four Seasons in Rome. He has won three O. Henry Prizes, a Rome Prize, and the New York Public Library's Young Lions Fiction Award, and was a 2010 Guggenheim Fellow.
The winner will be announced on 19th November.