Translation Rights | Aug 28, 2019
West Camel earns shortlisting for the Polari First Book Prize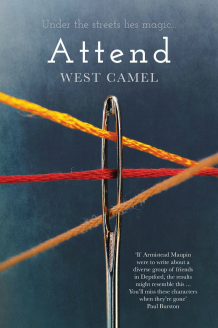 West Camel has been shortlisted for the Polari First Book Prize for his debut novel Attend.

The prize recognises writers whose work explores the LGBT experience, whether in poetry, prose, fiction or non-fiction. In its ninth year, the Polari First Book Prize aims to champion and promote the work of new writers. John McCullough, judge and former winner of the prize, noted that the shortlisted works "redefine the boundaries of queer writing."

With echoes of Armistead Maupin, and a hint of magic realism, Attend is a beautifully written, darkly funny, mermerisingly emotive and deliciously told debut novel, rich in finely wrought characters that you will never forget.

The winner of the prize will be announced on the 22nd October 2019 at the Southbank Centre's London Literature Festival, in an event headlined by Tracey Thorn.