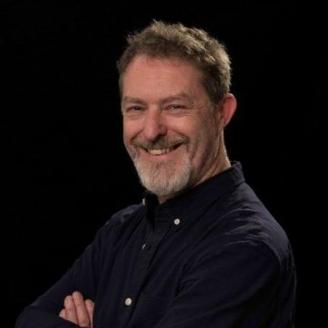 Curtis Brown Creative's screenwriting course returns to London from 10 Oct to 27 Feb, and we are delighted to welcome back Head of Drama at Ten66 Jamie Nuttgens as lead tutor.

Fifteen talented writers will each develop an idea for a six-part serial, write a 60-minute pilot episode and evolve a plan for a further five episodes – supported by the expert teaching from Jamie, plus an in-depth one-to-one tutorial from experienced script editor Clare Alan and a series of five masterclasses from leading TV-industry professionals.

There'll also be a pitching session with
Curtis Brown TV & Film agents
– and the opportunity to share materials with the agent team.
The course will help students to develop their work to the best of its potential and will also be highly practical – giving a real-world education about what the industry is looking for and how to pitch their work effectively.
Across the eighteen weeks, students will work on a range of important materials as well as writing their pilot script and workshopping extracts from it. They'll be getting advice from top professionals on how to develop their idea, and on how to write pitches, outlines, treatments, character biographies, scenes and sequences, series overviews, and more.
Applications close 18 September 2022.
Find out more and apply here ››